Thank You! Enter Code 
SEIZURE20 For 20% OFF!
Seizure Disorders in Dogs
S-Support is an herbal supplement that soothes and regulates the nervous system and supports the brain health of your dog.
Supports the stable, balanced function of the brain and nervous system

Supports your dog's natural equilibrium

May help with twitching and other involuntary muscle movements

May help with stress-related episodes in high strung or nervous pets


Causes of Epileptic Seizures in Dogs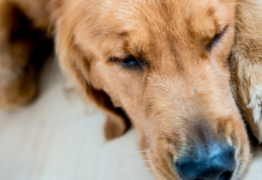 One of the most common preventable reasons for seizures in dogs is ingesting something poisonous. Obviously, the way to stop this from happening is to keep your dog away from harmful substances. Head injuries can also cause seizures in dogs, which is just another reason to try to avoid accidents of this nature.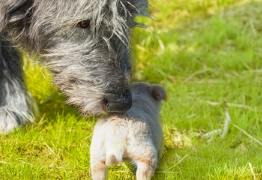 Certain breeds and family lines of dogs are more likely to develop epileptic seizures than others. It is true for Belgian Tervuren, Shetland sheepdog, beagle, Labrador retriever, golden retriever, keeshond, or vizsla. Other breeds more prone to seizures include the Finnish spitz, Bernese mountain dog, Irish wolfhound, and English springer spaniel. Genetic epilepsy most often appears between 10 months and 3 years of age, but has been known to show up when dogs are as young as six months, or as old as five years. Male dogs are more likely to experience seizures than females.
What Should I Do if My Dog Has a Seizure?
      Try to stay calm. If your dog is near something that could hurt him, like a piece of furniture or the stairs, gently slide him away. If you can, time it. During a seizure the dog can bite you, so stay away from the head or mouth. Don't put anything in his mouth. Dogs cannot choke on their tongues. If the seizure lasts for more than a couple of minutes, your dog is at risk of overheating.
     Turn a fan on your dog and put cold water on his paws to cool him down. It's also not uncommon for dogs to urinate or defecate during a seizure. Talk to your dog softly and gently touch him to assure him. Call your vet when the seizure ends. Prana Pets makes an all natural Seizure Support product to help reduce or stop the number of Seizures. 
Soothing and regulating to the nervous system
Relieves typical symptoms of Seizures and Seizure related conditions
Reduces the frequency and intensity of symptoms of cat and dog Seizures with regular use
Reduces symptoms of stressful situations
Eases anxiety in high strung or nervous pets
Supports stable, balanced function of the brain and nervous system
For The Best Results, Use Alongside CBD
This Bundle Includes both the Seizure Support and CBD Oil. When used together we have seen seizures come to a complete halt in many cases!
CBD Oil
 Healthy digestion and appetite
 Inflammation & pain throughout the body
 Nausea & other digestive problems
 Anxiety, nervousness & stress
 Seizure intensity & frequency
 Healthy skin & fur growth


CBD Oil for Pets is a safe, gentle and nutritive CBD supplement for pets of all ages.