Treating Canines Who Suffer From Glaucoma With CBD
Have you ever considered what it might be like to go through your day without your sight? If you have ever taken a moment to close your eyes and imagine what it might be like, it can be a very daunting thought.
Many people have someone in their life who is suffering from glaucoma, but this disease does not only affect human eyes, it can also affect animals as well. About 40% of canines that live with glaucoma end up losing their vision altogether, which can be heartbreaking for a pet parent to watch.
Recently, medical marijuana has been used for humans and pets alike to fight the disease. CBD Oil for Dogs, in particular, has been shown to work exceptionally well. If your furbaby has been diagnosed with glaucoma, and you want to save as much or their vision as possible, first you need to understand what glaucoma is and how it affects the eye. 
What Is Glaucoma? 
Glaucoma is a condition in which pressure in the eye becomes abnormal; Eventually, if this pressure is left unchecked, it can cause damage to the optic nerve, which inevitably leads to the loss of vision. 
It is best to understand how the eye works if you wish to understand glaucoma entirely. The first thing to know about canine glaucoma is that dogs eyes work precisely like that of a human. Light rays come through the cornea and then pass through the lens of the eye and the pupil. While these rays of light pass through the eye, they are focused on the retina, which is a tissue lining in the back of the eye. From here, all visual information that is taken in from the environment is sent to the brain from the optic nerve. 
 Aqueous Humour is an essential fluid to the eye, but it can also reach unhealthy levels that build pressure in the eye, this is known as Intraocular Pressure or IOP. It is usual in a healthy eye to have an IOP of 10 to 20mmHg due to the natural regulation of the production and emission of the aqueous humour in the eye. Maintaining a healthy IOP is essential as this is what helps your eye retain its shape as well as to keep the walls of the eye rigid. 
What Are Canine Symptoms Of Glaucoma? 
As you might already know, it is far easier to tell if a human is in pain or discomfort, as we can merely talk to those around us about how we are feeling, our pets cannot do that. There are several ways that you can monitor your pet to make sure that they are not developing glaucoma.
My Dog Won't Open His Eyes. What Should I Do?
First, make sure that you take your pet to the veterinarian on a regular basis, and make sure to ask them to check on your dog's IOP while you are there. A standard IOP number for canines will be around 20mmHg. Keep in mind that younger canines are not usually prone to glaucoma. However, dogs that are age 3 and older should be monitored for the disease as this is the age that symptoms can start to show. 
As stated before, our dogs cannot come up to us and tell us that they are in pain, so there are specific signs you can watch for. If you notice your pooch pushing his head against the wall, furniture, or even your leg, you may want to call the vet as this is a sign of your dog trying to relieve pressure. Just as in humans, dogs can also show signs of glaucoma in their eyes, specifically if they are looking cloudy or red and bloodshot.
CBD Treats for Dogs With Glaucoma 
If you have done your research with glaucoma, you have probably already come across CBD treats for dogs with glaucoma. Organic CBD treats for dogs with Glaucoma can go a long way for any canine that is suffering from this terrible illness, but CBD itself can be misunderstood.
First, CBD is also known as Cannabidiol and is a molecule found in cannabis and hemp plants. Many patients, both animals, and humans have found relief from glaucoma using CBD infused medications or treats. You may be wondering how a substance like this will help? You need to understand that CBD will not get your dog "stoned" as it does not have the element in it that causes psychoactive responses.
Instead, the CBD for pets will help to reduce the IOP in the eye by a whopping 30% in some cases. CBD treats for dogs with glaucoma are definitely a smart idea if your furbaby is afflicted with this disease. CBD dog treats benefits can include relieving your dog of pain from glaucoma, clearing up their eyes to see better, and lessening the pressure in the eye to a healthy state. 
Prana Pets CBD Oil
CBD Oil for Pets is a safe, gentle and nutritive CBD supplement for pets of all ages.  100% Colorado Grown.  Money back guarantee.  Full Spectrum Oil which includes Terpenes
 Healthy digestion and appetite
 Inflammation & pain throughout the body
 Nausea & other digestive problems
 Anxiety, nervousness & stress
 Seizure intensity & frequency
 Healthy skin & fur growth
Read How CBD helped Jack's Dog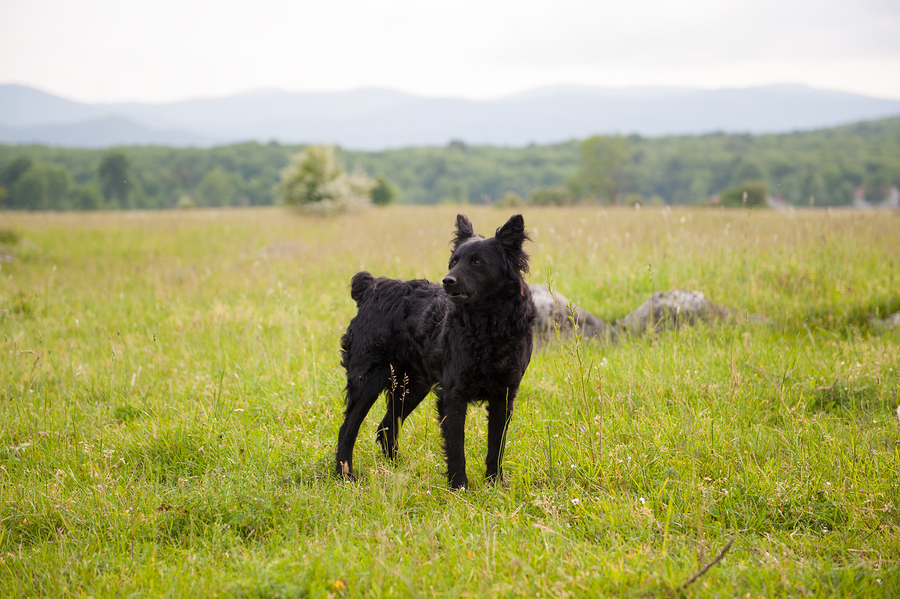 I had heard about CBD helping humans who suffer from glaucoma. I searched online and found some info on how it can work for pets as well. I am very glad that I did, Prana Pet's CBD products really worked well. I use the oil in the morning nd at night and give a CBD treat twice as a snack. It cleared up very nice. I recommend Prana Pets CBD to all pet owners.
Jack L, Dover DE
JOIN OUR VIPP CLUB
Email & Text Updates
for Very Important Pet Parents!