Seizure Symptom Support
Herbal supplement to temporarily relieve symptoms of Seizures in dogs and cats and other pets
Regular price $34.95 $29.95 Save $5.00
Herbal supplement to temporarily relieve symptoms of Seizures in dogs and cats and other pets
Soothing and regulating to the nervous system
Relieves typical symptoms of Seizures and Seizure related conditions
Reduces the frequency and intensity of symptoms of cat and dog Seizures with regular use
Reduces symptoms of stressful situations
Eases anxiety in high strung or nervous pets
Supports stable, balanced function of brain and nervous system
"

I am so thankful for this product. My Rhodesian Ridgeback was displaying symptoms of epilepsy.  It went from at least 4 seizures a day to one the first day of using the drops. By the 4th day he was seizure symptom free. I'm so happy we could go the natural route to control his seizures.  I've noticed he's much happier and more himself.

" **

- Rachel J
   Seizure System Support is a 100% herbal remedy specifically formulated to provide comprehensive, natural support to dogs & cats suffering from symptoms of Seizures.  The herbs present in Seizure System Support help to soothe, strengthen and stabilize the nervous system and brain for reduced frequency and intensity of symptoms.  Natural Seizure treatment provides an immediate calming effect that can help to ease anxiety and nervous tension in high strung pets, and long term use offers unique benefits in improving brain and nervous system health over time.  Seizure System Support is well tolerated without unpleasant side effects.
    Many pets worldwide suffer from Seizures and Seizure related conditions such as epilepsy.  While the underlying cause of these disorders is often unknown, many practitioners believe that factors such as stress, diet and even breed can contribute to the development of Seizure related disorders.  It can be very upsetting to witness a beloved pet experience a Seizure, so many pet owners naturally look for ways to prevent or reduce such symptoms.  While conventional anticonvulsant drugs are an option, many animals do not tolerate these medicines well and side effects are common.
    Stress is considered to be one of the main contributing factors in the triggering of cat and dog seizure symptoms.  Most pet owners with epileptic pets will recognize this, as episodes tend to occur after tense or anxious situations.  Any source of stress, from a trip in the car to an encounter with the neighbor's aggressive dog, can put a strain on the nervous system and initiate a Seizures in vulnerable animals.  For this reason, stress management and reduction can be a very effective method of controlling the frequency and intensity of Seizure symptoms.  Relieving and minimizing stress is also one of the best ways to ensure general health and vitality, as stress can negatively impact immunity, digestion and overall well-being.
Seizure Relief contains a proprietary blend of the following herbs in a therapeutic dosage:
Passionflower (Passiflora incarnata) has been used by herbalists for centuries to soothe, strengthen and stabilize the nervous system.  Passionflower contains a number of alkaloids, glycosides and flavonoids that are believed to be responsible for the herb's therapeutic qualities.  Herbalists often prescribe Passionflower to tonify or strengthen the health of the nervous system with regular use.  Passionflower also has a gentle calming effect that can benefit pets suffering from anxiety or stress.
Skullcap (Scutellaria lateriflora) is typically used to restore the balanced and healthy function of the nervous system, especially when anxiety, tension and stress have overstimulated the nerves.  Skullcap was given traditionally to help reduce spasms and other symptoms of Epilepsy.  Skullcap serves to gently and safely ease the mind and reduce nervousness.
Oatstraw (Avena sativa) is a gentle, nutritive herb that historically was given to relieve symptoms of epilepsy.  Oatstraw often benefits animals with excess nervous energy, tension and anxiety.  This calming, balancing herb has also been used to promote longevity in India's Ayurvedic tradition of medicine.
Valerian (Valeriana officinalis) is a mild sedative herb that has been used medicinally for at least 2,000 years.  Valerian is considered to have anxiolyticproperties, meaning that it can be very effective in reducing anxiety or stress.  Valerian has also been used traditionally to help with insomnia, restlessness and spasms.
St. John's Wort (Hypericum perforatum) provides gentle and lasting support to the nervous system and brain.  St. John's Wort has been used for a variety of nervous system disorders, to ease tension, restlessness and stress.  St. John's Wort is classified as a nerve tonic for its ability to improve nervous system health with regular use.
Inactive ingredients are Purified Water, USP Vegetable Glycerin.
Use 2-3 times daily.  Drops may be administered directly into the mouth, or mixed with food.
Cats and dogs under 20 lbs: 2-4 drops
Dogs 20-50 lbs: 5-7 drops
Dogs over 50 lbs: 8-10 drops
Each bottle of Seizure Relief contains 2 FL OZ (59mL), Minimum 2000 drops
people are currently looking at this product
Estimated delivery time 3-5 days
*These statements have not been evaluated by Food and Drug Administration. This product is not intended to diagnose, treat, cure or prevent any disease. The information on this Web site or in emails is designed for educational purposes only. It is not intended to be a substitute for informed medical advice or care. Prana Pets bases these statements on the historically established and widely acknowledged traditional uses of natural ingredients.
Slideshow
Other top rated products
4.8 star rating
4.8
129 Reviews
Thank you for posting a review!
We value your input. Share your review so everyone else can enjoy it too.
Thank you for posting a review!
Your review was sent successfully and is now waiting for our staff to publish it.
Thank you for posting a question!
Please click on the link in the confirmation email we just sent you to submit your question.

Your question will appear on the site once someone answers it.
Works Really Well
Review by Selena A. on 4 Feb 2020
review stating Works Really Well
My dog hates the taste of the CBD oil and runs away so I tasted it and it is nasty so I understand but the seizure support is the only thing that keeps him from having seizures and he doesn't seem to mind the taste. The moment I feel his head getting a fever I give him a dropper full and it cools down and no seizure. If I don't do that he has one. When he does have a seizure now it's random instead of daily and the are mild instead of harsh. I'm buying the 3 pack of the seizure support from here on out. Glad it's herbal. Thanks.
On Seizure Symptom Support
share
' Share Review by Selena A. on 4 Feb 2020
facebook
facebook Share Review by Selena A. on 4 Feb 2020
twitter
twitter Share Review by Selena A. on 4 Feb 2020
LinkedIn
linkedin Share Review by Selena A. on 4 Feb 2020
Was this review helpful?
0
0
Saved my cats life!
Review by Rochelle on 26 Jan 2020
review stating Saved my cats life!
Our 9 year old cat, Leila, started having seizures on Aug. 23, 2019. She was having 3 violent seizures a day. It was changing her sweet well tempered personality. The vet recommended the typical seizure medications, but I knew it came with harsh side effects. I wanted to take a holistic approach. Thankfully I found Prana's Seizure Support Pack...it has saved her life! She has been seizure free since the first dose (Aug. 28, 2019). We give her 3 drops of the Seizure Support and 7 drops of the CBD twice a day. We put the drops in a pill pocket treat and she licks the oil out and then eats the treat. Her sweet personality is back! I can't thank Prana Pets enough for this miracle treatment! 5 stars all the way!!!
On Seizure Symptom Support
share
' Share Review by Rochelle on 26 Jan 2020
facebook
facebook Share Review by Rochelle on 26 Jan 2020
twitter
twitter Share Review by Rochelle on 26 Jan 2020
LinkedIn
linkedin Share Review by Rochelle on 26 Jan 2020
Was this review helpful?
0
0
What a Life saver!
Review by Lauren on 6 Jan 2020
review stating What a Life saver!
This product works wonders! My Millie (Mini Poodle) had seizures when she was just a puppy! I found the seizure support, plus CBD and she was able to get off all her meds. She has now been seizure free for almost a year now! It also seems to help her hyperactivity that she got from the complications of the seizures and the medications. She now gets her CBD and Seizure Support 2 a days and works wonders. She loves the taste of it! I have noticed that if she get it on a empty tummy it doesn't settle well but she get it with food now and she is a very happy puppy! Thank you for making this product!
On Seizure Symptom Support
No More Seizures
Review by Neal M. on 17 Dec 2019
review stating No More Seizures
My pet store mentioned CBD Oil as a possible treatment for pet seizures. At the time Willow (my mini dachshund) had been having seizures once or twice a week. I've used Prana Seizure Symptom Support for the last 8 months. During that time Willow has had NO SEIZURES.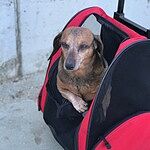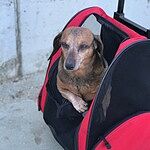 On Seizure Symptom Support
Good stuff really works my
Review by Robert H. on 4 Dec 2019
review stating Good stuff really works my
Good stuff really works my dog has a snapping syndrome and it helps him a lot he sleeps through the whole night before he started taking the medication he couldn't sleep through the night but now he does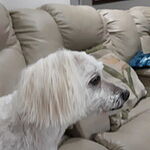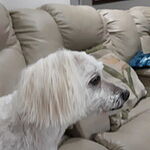 On Seizure Symptom Support
The testimonials reflect the experiences of customers who used our products. However, individual results may vary. We do not claim, nor should the reader assume, that any individual experience recounted is typical or representative of what any other consumer might experience. Testimonials on this website are not intended, nor should they be construed, as claims that the products can be used to diagnose, treat, or cure, any disease. No testimonial has been clinically proven or evaluated by the FDA