Rimadyl Or CBD For Dog Arthritis Pain?
As humans when we grow older we may find that we develop the unfortunate symptoms of arthritis, however, it is not just us as humans who suffer from arthritis more often than not our furry friends can also develop arthritis as well.
Arthritis in dogs can be just as cumbersome as it is for us humans. As our furry friends get older inevitably their health will begin to deteriorate, and so will their joints as well as their ability to move freely without discomfort.
We can always trust our Vet to give an honest opinion, however, some people may not like the side effects that are associated with the synthetic medications that are prescribed to our furry friends. The liver and kidneys can often be affected with the intense medication given to our dogs, and as they get older can cause other serious side effects and concerns due to the medication they are given. Some may instead choose a natural remedy for arthritis in dogs. 
What Is Rimadyl? What Are The Side Effects? Is CBD Oil Better?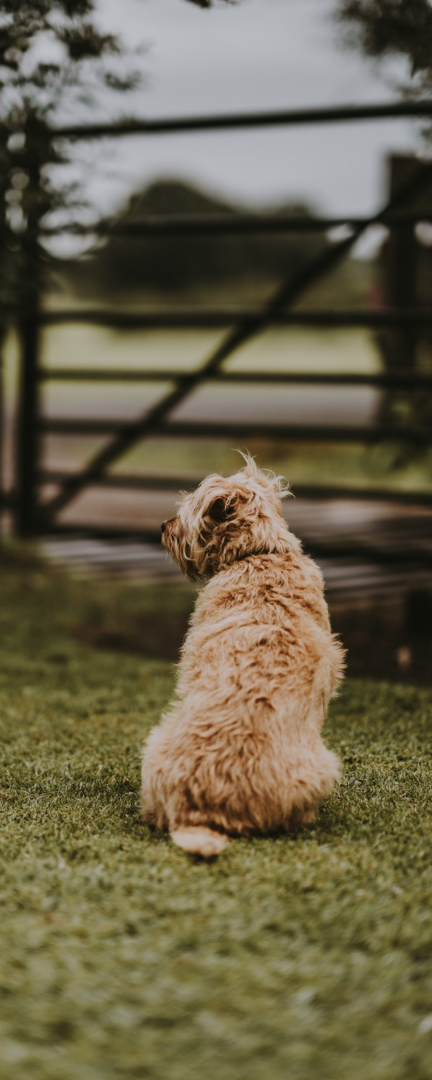 You may have gone to the vet, and found out that your dog has canine arthritis. Your vet may have mentioned using a drug called Rimadyl which is a commonly used brand name of carprofen. Carprofen is a type of NSAID (nonsteroidal anti-inflammatory drugs). Rimadyl works by reducing inflammation, reducing fever, and reducing pain all of these make it good for treating canine arthritis. 
While it is good for treating arthritis there are known side effects with the use of this synthetic drug. The most
common problems
related to its use occur in the gastrointestinal tract of the dog.  While most side effects are not life threatening they are known to cause, vomiting, diarrhea, and ulcers. Rimadyl is also known to cause liver problems in older dogs, and most vets recommend regular blood work to mother these side effects.
There are also cases where your dog may have a negative reaction to Rimadyl, it is important to know the symptoms so that you can address them accordingly.
 Vomiting
Diarrhea
Bloody Stool
Seizures
Changes In Water Consumption
Yellowing Of Gums
Scabbing Of Skin
Itching Of Skin
Decreases in Activity
Due to this many dog owners choose to go for a safer, more natural remedy that is known to help with the symptoms of arthritis which is CBD.
Using CBD For Canine Arthritis 
The first question many people have is, Can my dog overdose on CBD? The quick answer to this question is, no; CBD is an entirely safe component to give to your pets for all kinds of ailments they may be suffering from. In fact, during countless research studies on the subject, no adverse effects were ever recorded when administering CBD to a patient, no matter the species, Therefore, studies have shown it is impossible to overdose on CBD. Unlike other synthetic drugs that you could give to your dogwhich are known to cause other health issues, or even cause your dog to have a overdose if they given to much. 
While CBD is taken from the same plant as "cannabis" , Tetrahydrocannabinol or 'THC,' is the only cannabinoid in the plant that gives its user a psychoactive response So there will be no psychedelic reactions for your canine friend when consuming or using CBD products for pets. So you can rest assured that you are giving your pet a safe, controlled supplement that will cause so "high" effects, that you could otherwise get from giving them synthetic pills, or supplements.
You may still be still wondering about CBD as a whole and, is it safe to give CBD oil to my dog? It is important to consider the following; Every mammal has an endocannabinoid system in their body , these receivers are there for a reason. This system is a network of receptors that populates the organs, connective tissue, the brain, and more, to help the body stay in a state of homeostasis and assists in fighting off fears, pain, anxiety, and many more ailments. This is where the usage of CBD comes in to help your pet.
Knowing that your dog already makes this component in his body, should ease your mind a bit about giving him one of the many CBD products for pets. These products can consist of treats, ointments, drops, pills, and many more. Never again will you have to ask yourself, is it safe to give CBD oil to my dog. Where as giving your pet different synthetic pills for their ailments can cause very serious known health conditions or even death!
If you are still on the fence about using this wonderful supplement , even after the studies, you can, of course, talk to your veterinarian about the options your pet has to heal whatever is happening to their system. It is important to remember, tests have shown that treatments using CBD for pets has calmed the pain from cancer, helped to diminish the effects of glaucoma, and even calmed those pets who suffer from separation anxiety when left alone at home. Many of those who have used CBD for pets have seen excellent results in their furry friends; A lift in their mood, sight returning to dark eyes, and even pain relief from detrimental illnesses like cancer. 

For many pet parents, the idea of giving their furry loved one a product that was derived from the cannabis plant might seem a bit outlandish and even dangerous. It is for that reason that so many people ask themselves and their vets, can my dog overdose on CBD? Hopefully, after doing a bit of research on your own, you will feel more comfortable making the right choice for your canine.
There is no reason for anyone to suffer if their is a natural, safe component that can heal the many ailments that rack the body. This is why it is a good idea to at least try using CBD with your pet. Whether your dog is getting older and not moving around as well, or you have a younger dog that suffers from anxiety during a loud storm or when you leave them alone; Try CBD products for pets to see if it can make a difference in your dog. CBD Oil for Pets is a safe, gentle and nutritive CBD supplement for pets of all ages.  100% Colorado Grown.  Money back guarantee.  Full Spectrum Oil which includes Terpenes
 Healthy digestion and appetite
 Inflammation & pain throughout the body
 Nausea & other digestive problems
 Anxiety, nervousness & stress
 Seizure intensity & frequency
 Healthy skin & fur growth
Here's What Mindy Had To Say About Our CBD Oil!
Rusty would go nuts when I would leave the house for work! I wanted to send you guys a picture of my couch after he ate half of it! After using the CBD product I was finally able to stop his destruction.  Hopefully as he gets older this behavior will fade, but for now, the CBD Oil seems to do the trick. I even give it to him before car rides which he absolutely hates. Thank You Prana Pets!
Check Out These Related Articles!
Connect
No statements on this website have been evaluated by the U.S. Food and Drug Administration. These products are not intended to diagnose, treat, cure, or prevent any disease.

No statements on this website have been evaluated by the U.S. Food and Drug Administration. These products are not intended to diagnose, treat, cure, or prevent any disease.