Using Chemotherapy to fight Cancer in Dogs
More than 6 million canines develop cancer each year, according to the Animal Cancer Foundation. Chemotherapy is a common treatment for a variety of cancers. The following are some answers to common questions about using chemotherapy to fight cancer in dogs. 
How Much Does Chemotherapy for Dogs Cost?
The cost of
chemotherapy for dogs
can vary significantly depending on several factors. The location and the facility have a lot to do with the price. The type of cancer can change the cost of the procedure, as well. Chemotherapy procedures range in price from a low end of about $3,000 to a high end of $10,000.
Additionally, the initial diagnosis may cost $1,000 to $2,000. Soft tissue sarcoma treatment costs approximately $9,000 for the treatment. Treatment for lymphoma is approximately $5,000, but the dog's lifespan after the treatment usually isn't that long. 
What Is the Dog Chemotherapy Success Rate?
The dog chemotherapy success rate will depend on the cancer category and the stage the dog was in when he received the diagnosis.
Lymphoma is one of the most devastating types of cancer. However, 60 to 90 percent of canines that receive conventional chemotherapy go into remission afterward. Usually, they survive for up to an additional 12 months. A small percentage of dogs live longer than two years. 
What Are the Dog Chemotherapy Drugs?
Your specialist may choose from a variety of options for chemotherapy drugs. The type that he receives will depend on the type of cancer the dog has and the stage of cancer that the dog is in. The specialist will also look at the overall health status of your dog.
Cytoxan
is a common therapy drug for lymphoma, some carcinomas and a few of the sarcomas. Carboplatin is usually for osteosarcoma. Chlorambucil is a common one for leukemia. Vinblastine is for tumors and some carcinomas. Those are a handful of the drug choices that your veterinarian might make. 
How Does the Process work?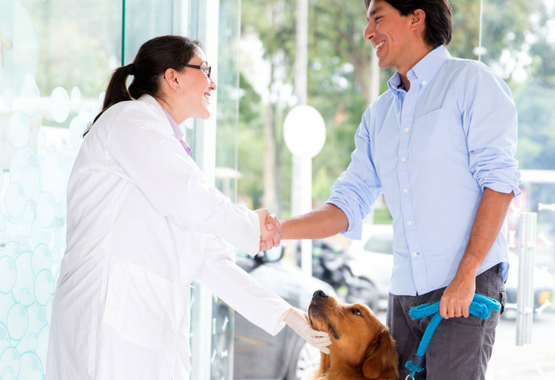 The process of chemotherapy is aggressive. It intends to kill cancer. Cells must die to kill cancer. That's what these drugs do, and it's probably why your dog has side effects. Generally, the drugs are administered intravenously. However, some of them may be taken orally.
Intravenous treatment is always better because it gets into the system faster. However, the specialist will have to take extreme precautions not to get anything on the skin because it might irritate it. The length of the dog's treatment will vary depending on the type of cancer and the stage. 16 to 24 weeks of treatment is the standard for lymphoma. 
What Are the Dog Chemotherapy Side Effects?
Dogs generally handle chemotherapy drugs much better than humans do. While they may experience some symptoms, they are usually not as severe as one that you would see in a human being. Some of the most common side effects are hair thinning, skin irritations, swelling, nausea and hand tremors.
Your dog might also get diarrhea two to five days after the administration. Dogs usually don't have the severe symptoms, but you should call the vet if you see anything that seems unusual. 

What Are the Alternatives to Chemo for Dogs?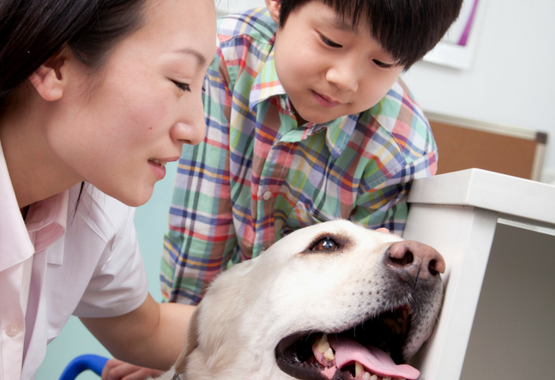 A few chemotherapy alternatives for dogs may be available if you choose not to partake in chemotherapy for your pet. Immunotherapy is one option that you may choose. The specialist would inject a vaccine that would stimulate the dog's immune system so that its immune system would attack the cancerous cells. Surgery and radiation are two other options.
You may want to use some more natural methods. People are starting to use
CBD oil for dogs
that have cancer.
CBD oil for pets
has been proven to eliminate or at least decrease some of the symptoms of cancer. It can also prevent tumors from developing, according to the Department of Experimental Medicine at the University of Camerino. In addition to those benefits,
CBD oil for pets
can also reduce inflammation and nausea. It's an inexpensive alternative that you may want to consider.  There's a lot of hope for you if you have a pet who is suffering from canine cancer. Many of the methods mentioned in this piece have high success rates. You can learn more about it by contacting your vet and scheduling a consultation to discuss them. 
CBD Oil for Pets is a safe, gentle and nutritive CBD supplement for pets of all ages.  100% Colorado Grown.  Money back guarantee.  Full Spectrum Oil which includes Terpenes
 Healthy digestion and appetite
 Inflammation & pain throughout the body
 Nausea & other digestive problems
 Anxiety, nervousness & stress
 Seizure intensity & frequency
 Healthy skin & fur growth
Hear What Our Customers Have To Say!
"My 14 year old dog Hailey got bone cancer and we were trying to do everything we could for her Thought she was going to die late August, but we started to give her your liver support and cancer support meds and it help her a lot. She started eating and going to the bathroom again and acting like her self besides the limping.You guys gave us 3 more good months but we did lose her late November. Thanks again!"
FDA DISCLAIMER
The products and the claims made about specific products on or through this site have not been evaluated by the U.S.
Food and Drug Administration and are not approved to diagnose, treat, cure or prevent disease. 
CBD OIL
THC FREE
Prana Pets
214 NE 22nd lane,
Delray Beach 33444